Club Amenities
Featuring a collection of amenities that surpasses those found in some of Honolulu's most esteemed private clubs, Victoria Place represents our vision to foster a new kind of luxury lifestyle. One that allows residents to host friends and family in spaces inspired by the traditional estate lifestyle, while at the same time providing all the convenience and benefits of living in Ward Village.
Lobby Level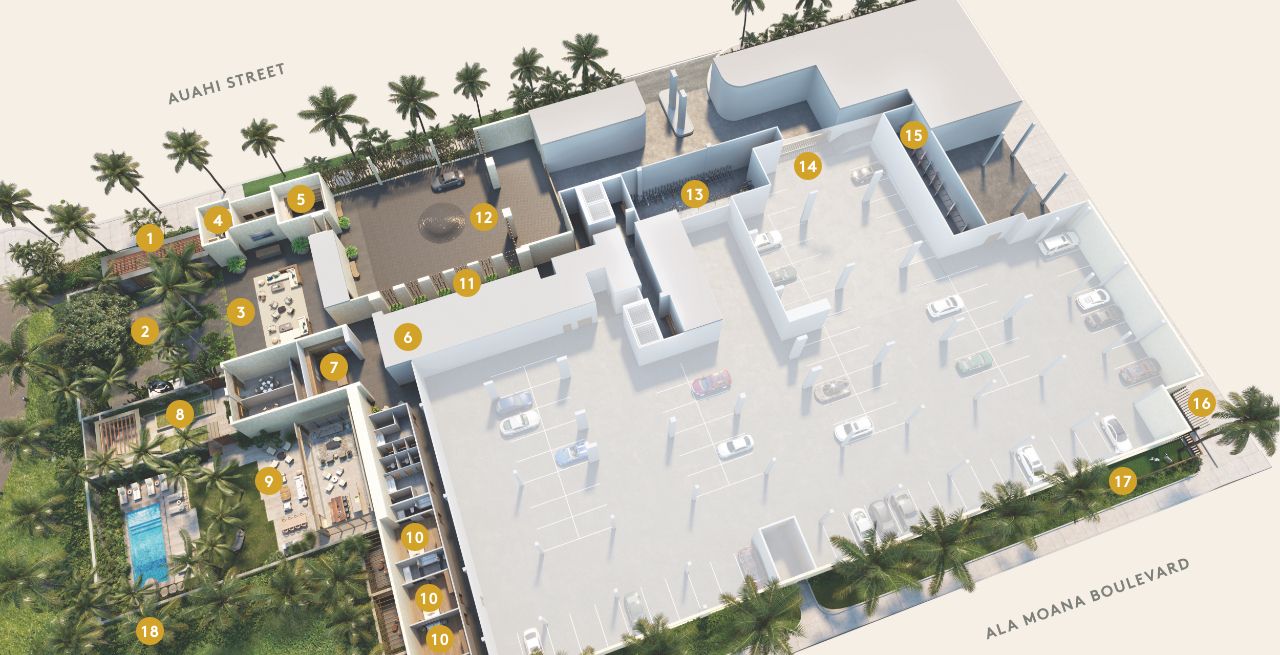 LOBBY LEVEL AMENITIES
Private gated entry from Auahi Street
Palm Garden
Lobby & reception
Security office
Parcel storage
Management office
Mail room
Private garden meeting rooms

Card room / Outdoor meeting room / Indoor meeting room

Lauhala Pool House

Pool / Lawn / Lānai / Barbeque grill / Kitchen / Changing room

Guest suites
Gallery
Porte cochère
Secured bicycle storage
Secured residential parking
Secured board storage
Beach access
Dog run
Victoria Ward Park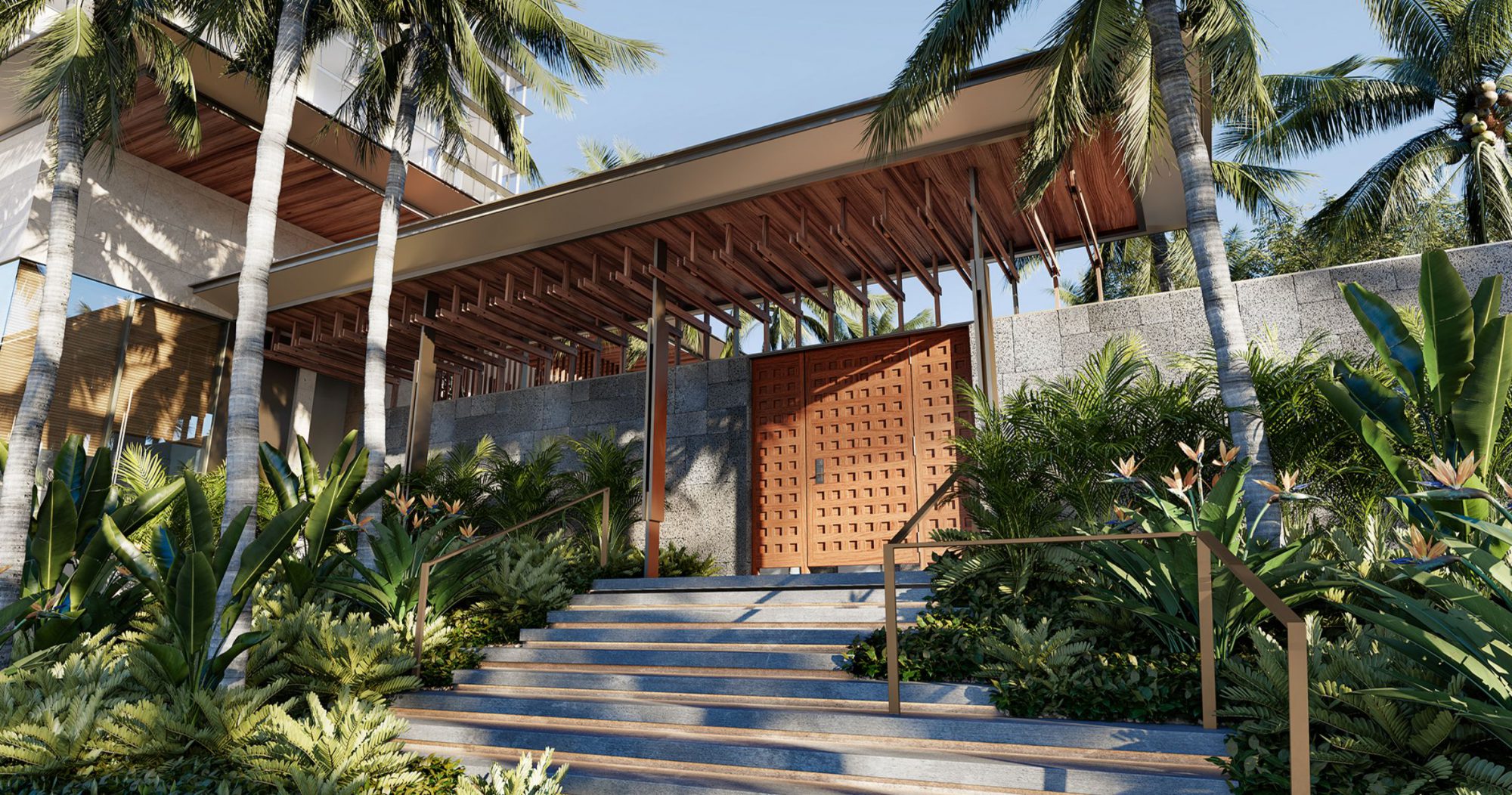 WELCOME HOME Walk in and feel a world away, just steps away.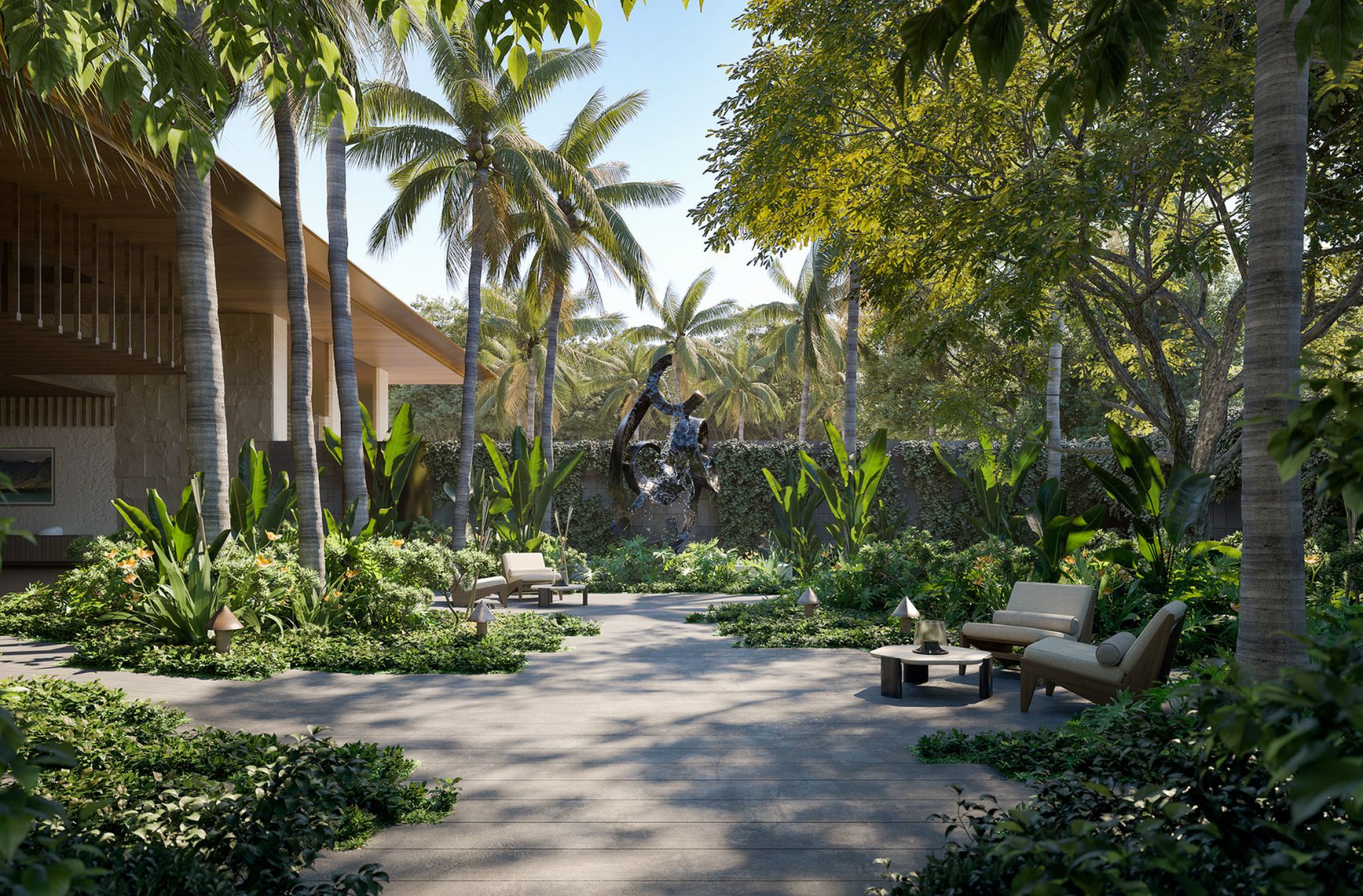 PALM GARDEN Return home to a timeless sanctuary abundant with nature, light, and a superb collection of Hawaiʻi-inspired art.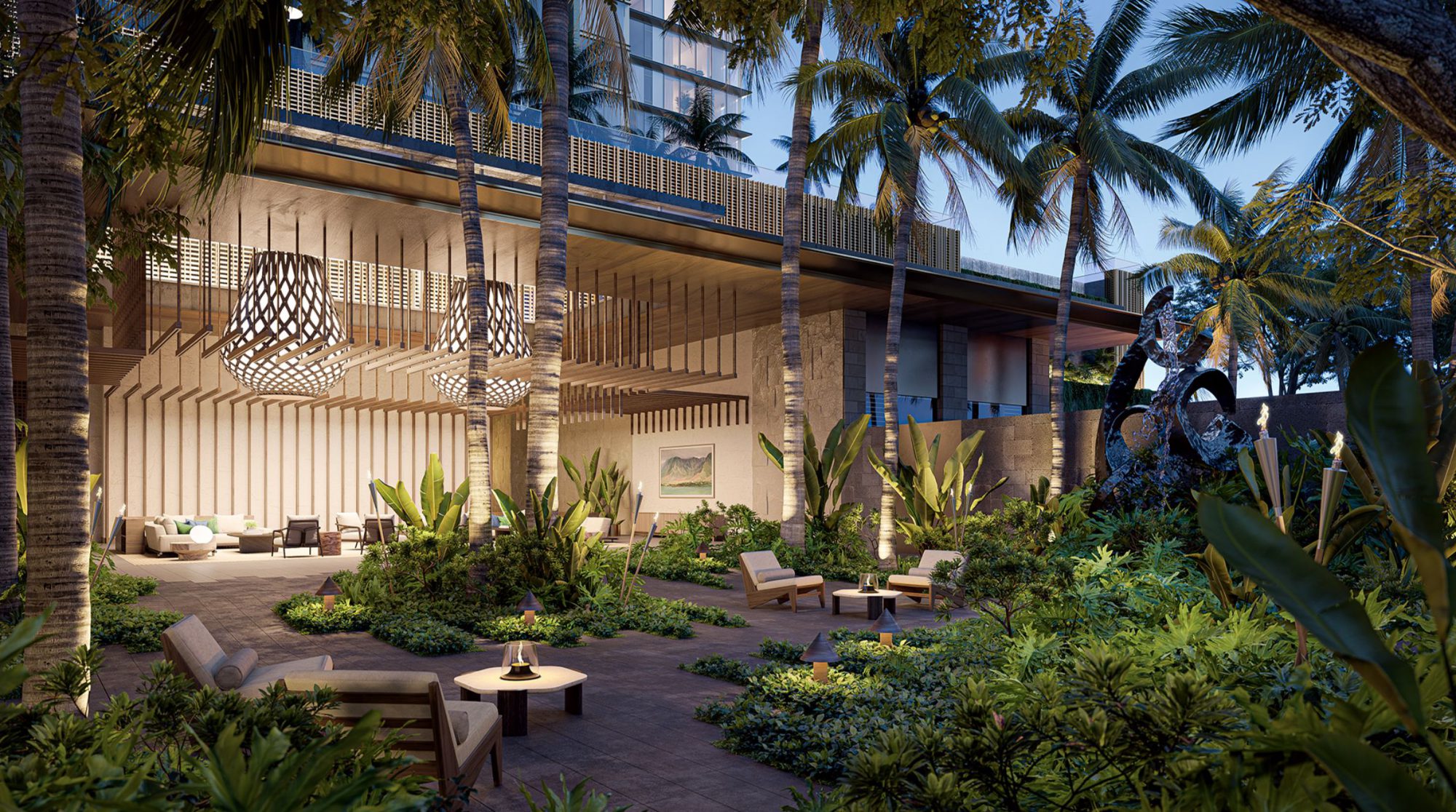 A PRIVATE ESCAPE With beautiful gardens connecting the outdoors to the inside, every moment here creates a stronger connection to nature.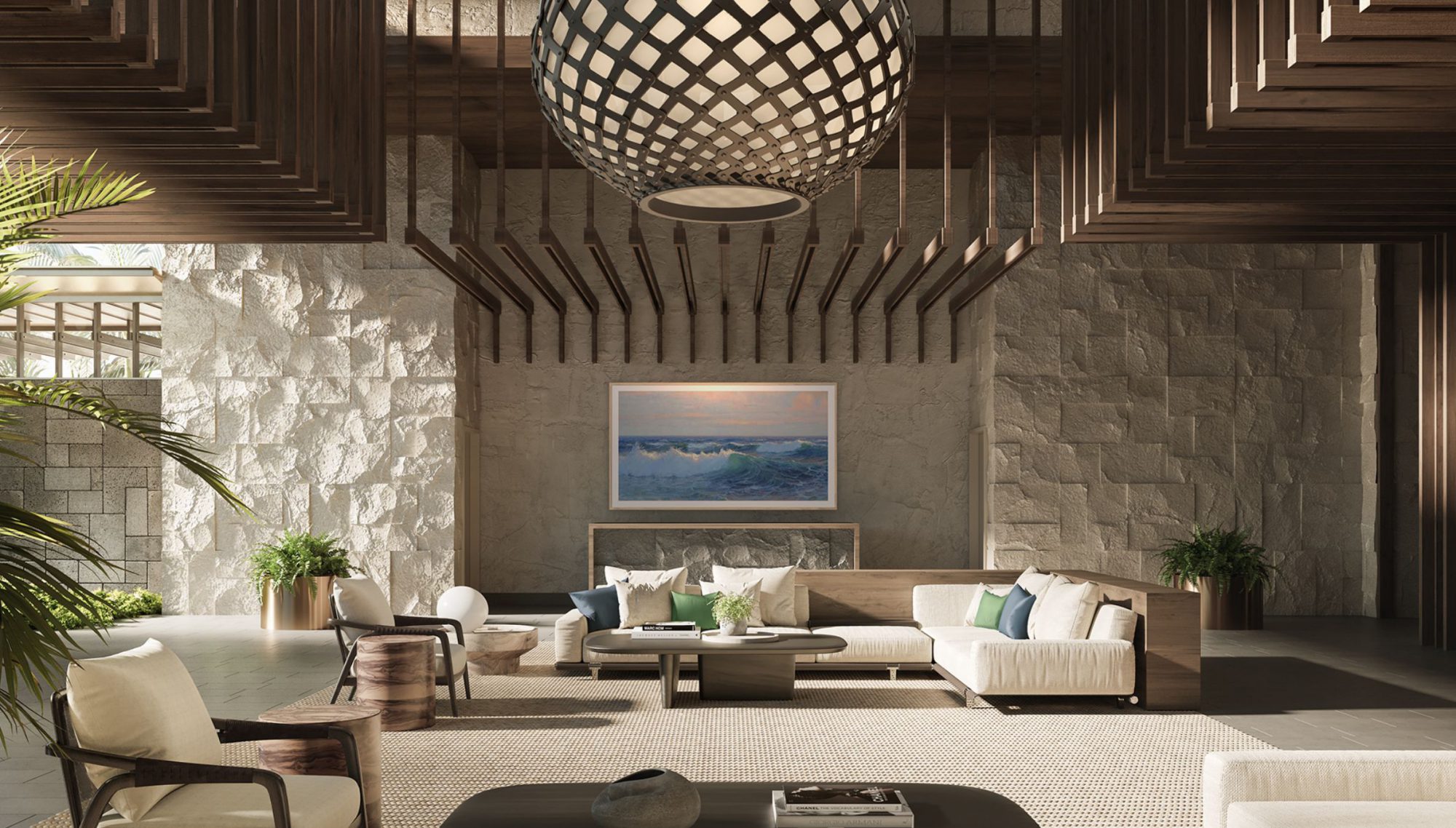 A GRACIOUS ARRIVAL There is nothing like a warm welcome home. A light-filled lobby reminiscent of the grand Hawai'i homes draws you in.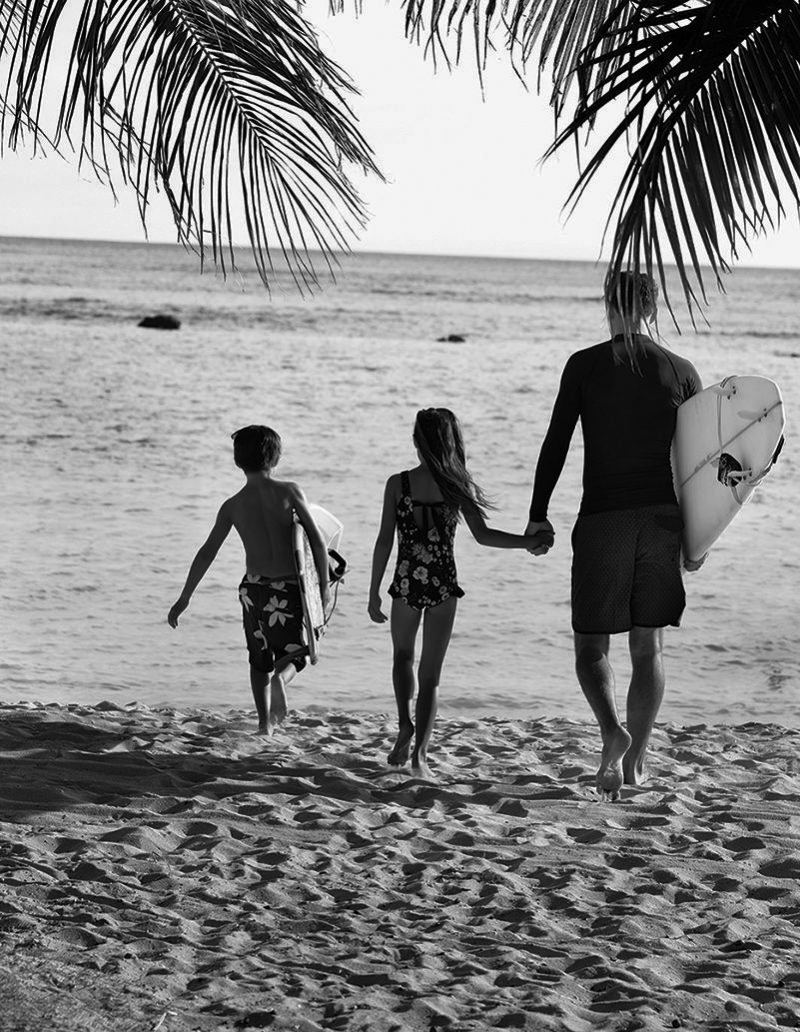 LIFE, IN HARMONY
From sunrise to sunset, encounter the wonder and beauty of island living. Revel in the perfect balance of restorative intimate moments and timeless memories.
PORTE COCHÈRE An elegant circular drive leads to a private, secured entryway.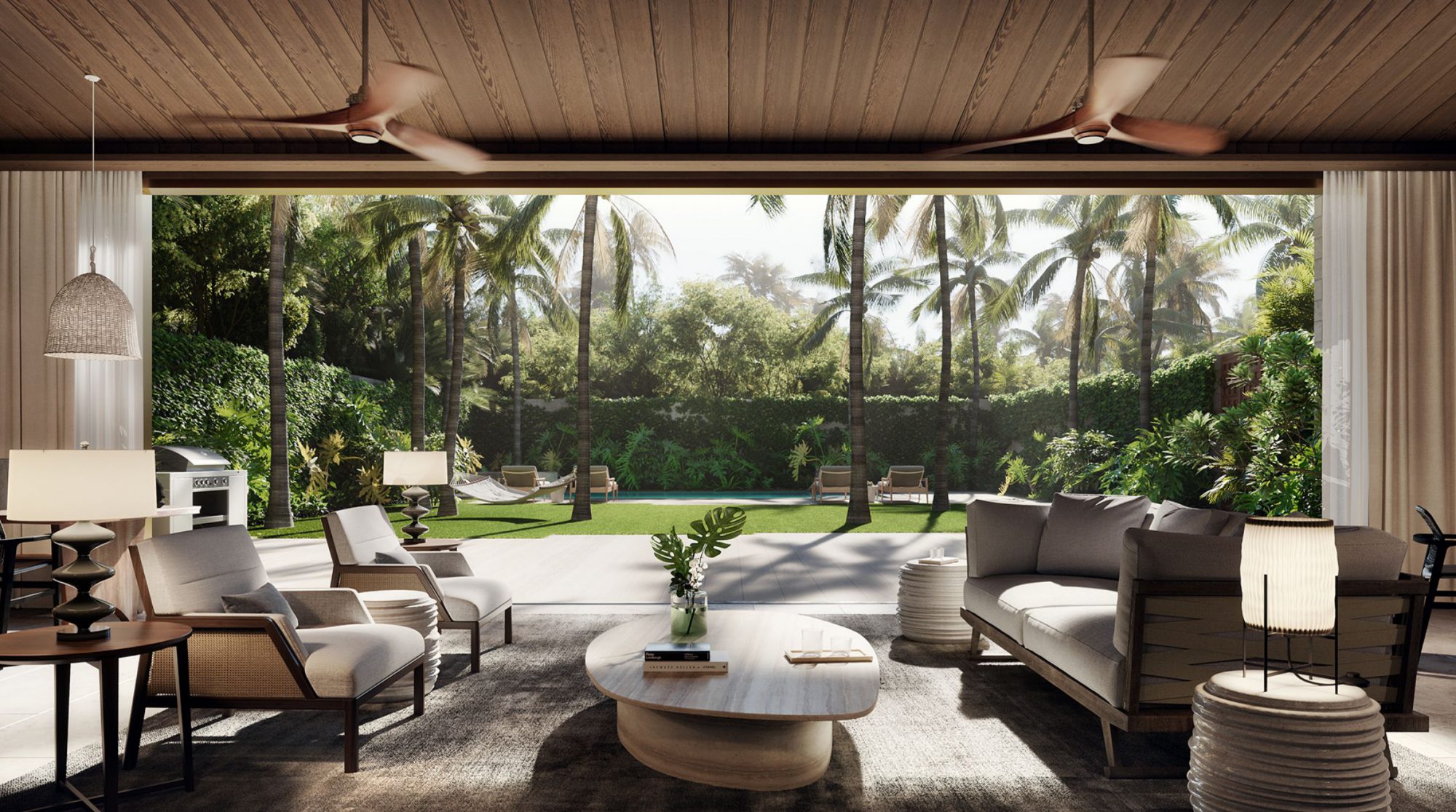 LAUHALA POOL HOUSE Reserve this special indoor-outdoor amenity for your private gatherings with loved ones, and enjoy the heritage of Hawaiian hospitality, surrounded by nature.
LAUHALA POOL HOUSE: POOL & LAWN A sophisticated and private gathering space provides the ideal indoor-outdoor setting to celebrate life's special moments.
Amenity Deck Level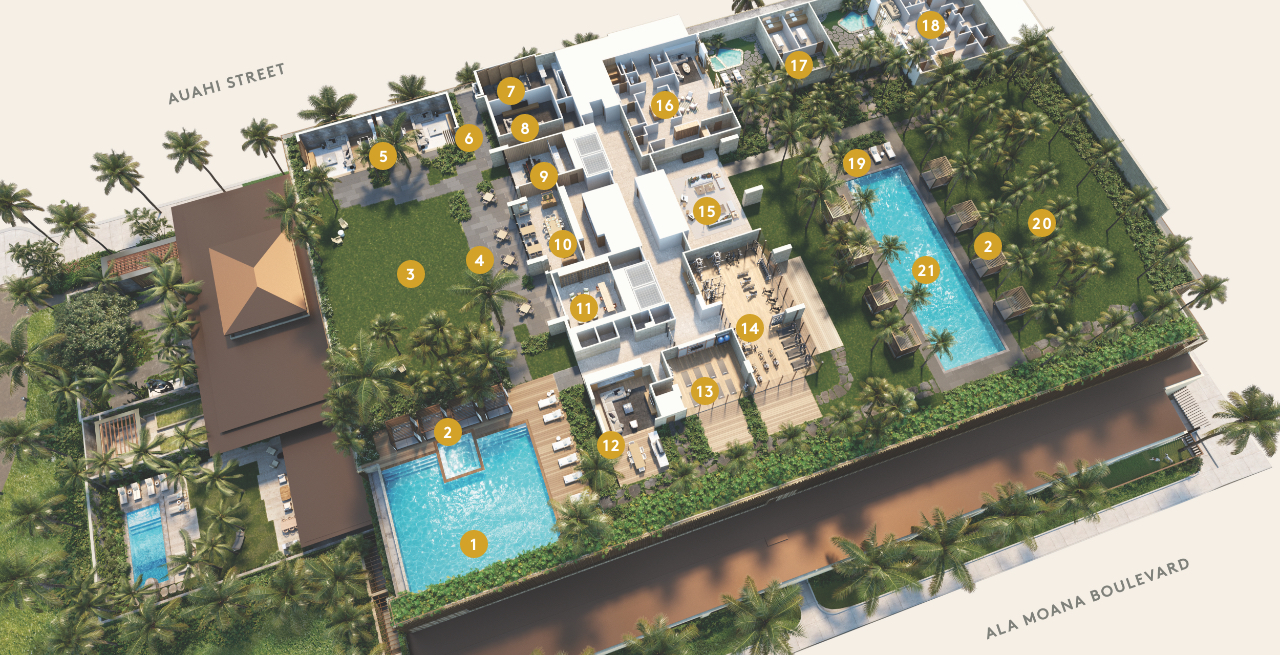 AMENITY DECK LEVEL AMENITIES
Sunset infinity pool & spa
Lounges
Sunset Lawn
Sunset Lānai
Barbeque cabana
Barbeque grills
Theater
Multimedia room
Chef's table & kitchen
Private dining room & catering kitchen
Wine room & private lockers
Poolside cabana
Private wellness room
Fitness center
Spa lobby
Women's spa

Private hot tub / Cold plunge pool / Lockers Restrooms / Shower / Steam / Sauna / Lounge

Treatment rooms
Men's spa

Private hot tub / Cold plunge pool / Lockers Restrooms / Shower / Steam / Sauna / Lounge

Sunrise Terrace
Terrace lawn
Sunrise lap pool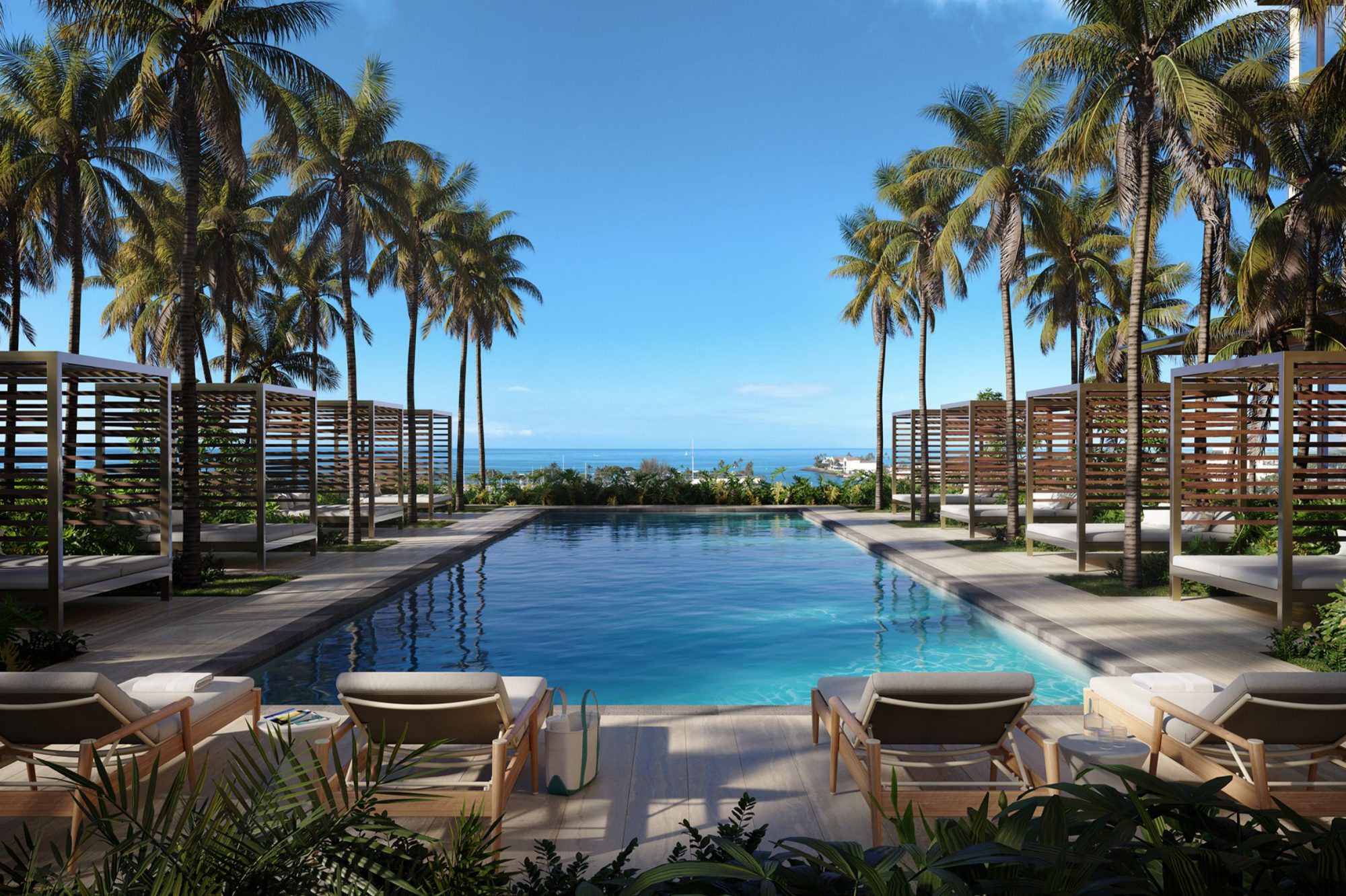 SUNRISE LAP POOL Start your day with a rejuvenating morning swim. Stunning ocean vistas and cool island tradewinds beckon you outdoors.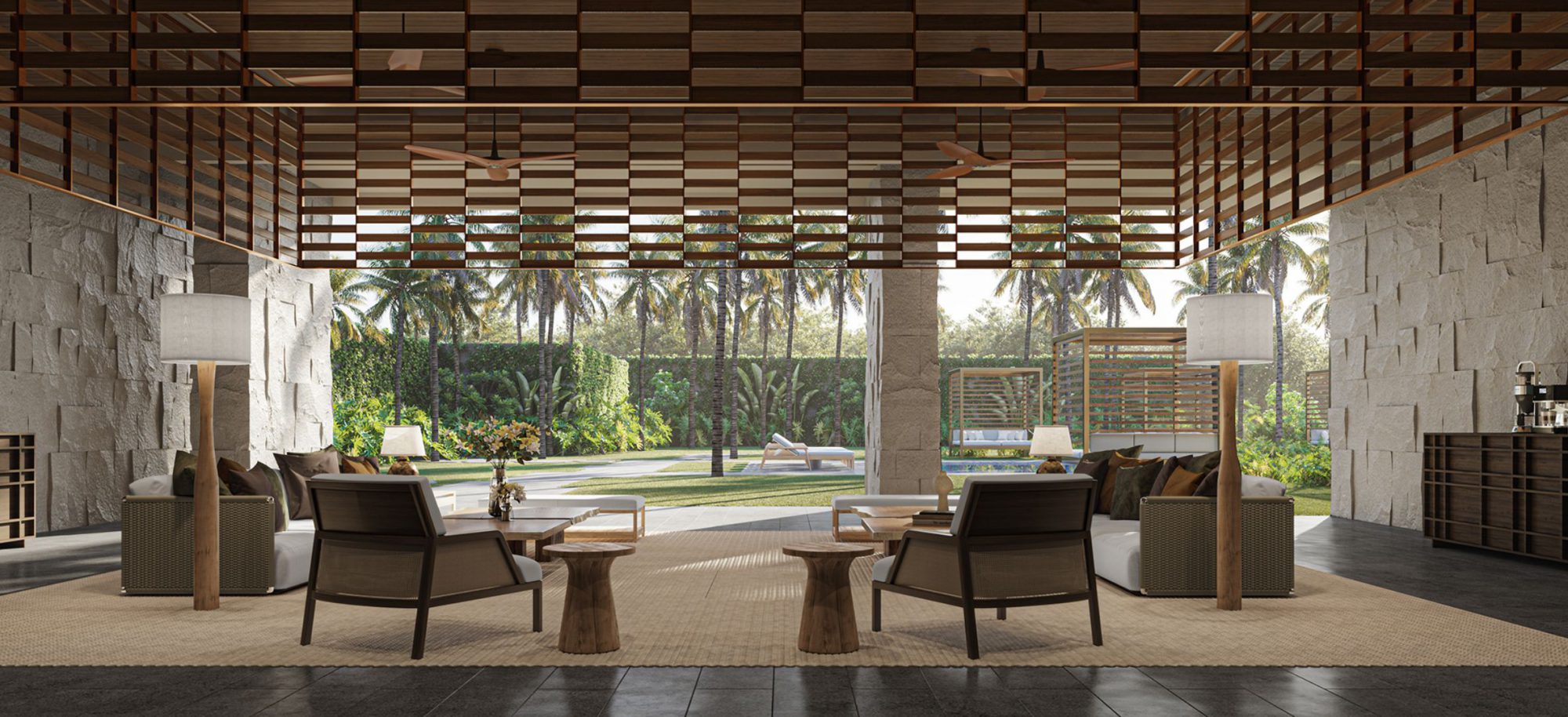 The Spa Lobby Sit back, relax, and let life naturally take its course.
Spa Lounge A tropical oasis, designed to nourish mind, body, and soul.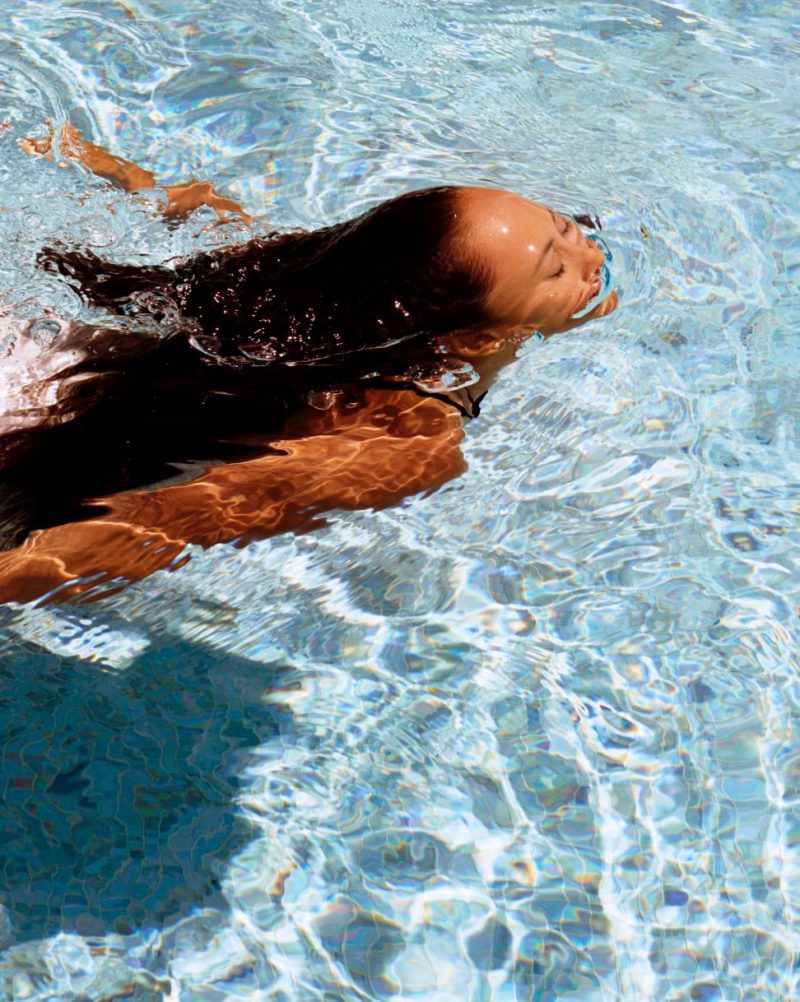 YOUR PLACE IN PARADISE
This is natural island living in the heart of Ward Village. Walk from the park and into your own private retreat. Relax among local flora at every turn. Embrace timeless indoor-outdoor living. And appreciate gathering spaces meant to bring joy to you and your loved ones.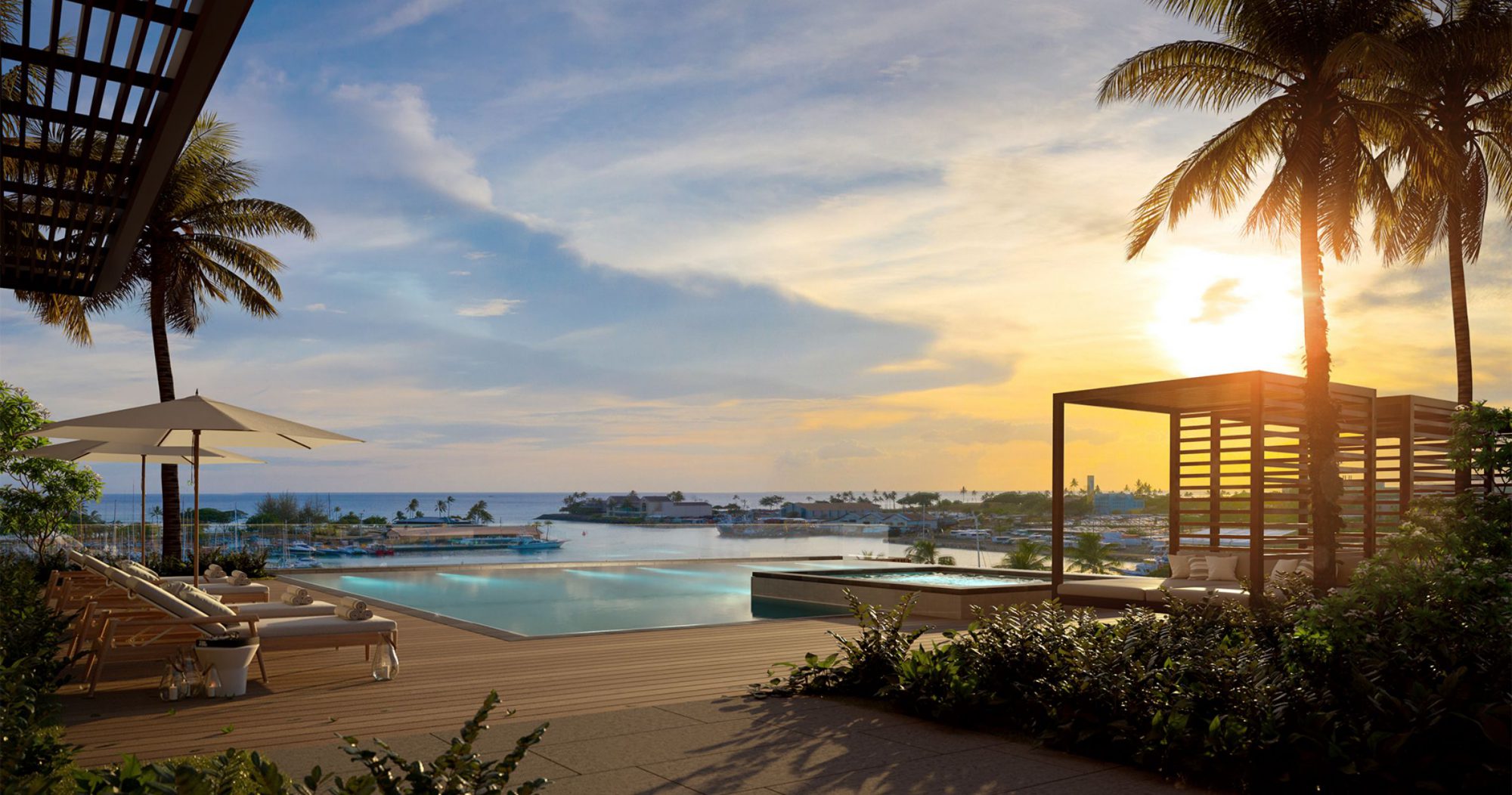 SUNSET LĀNAI A scenic pool perfectly captures each Hawaiian sunset. Relax, unwind, and take in the coveted panoramic views.
HUMBLE TRADITIONS, ENDLESS MEMORIES
A life well-lived is a life well-spent with family and friends. At Victoria Place, discover the perfect spaces for intimate gatherings and lively celebrations, just an elevator ride away from your front door.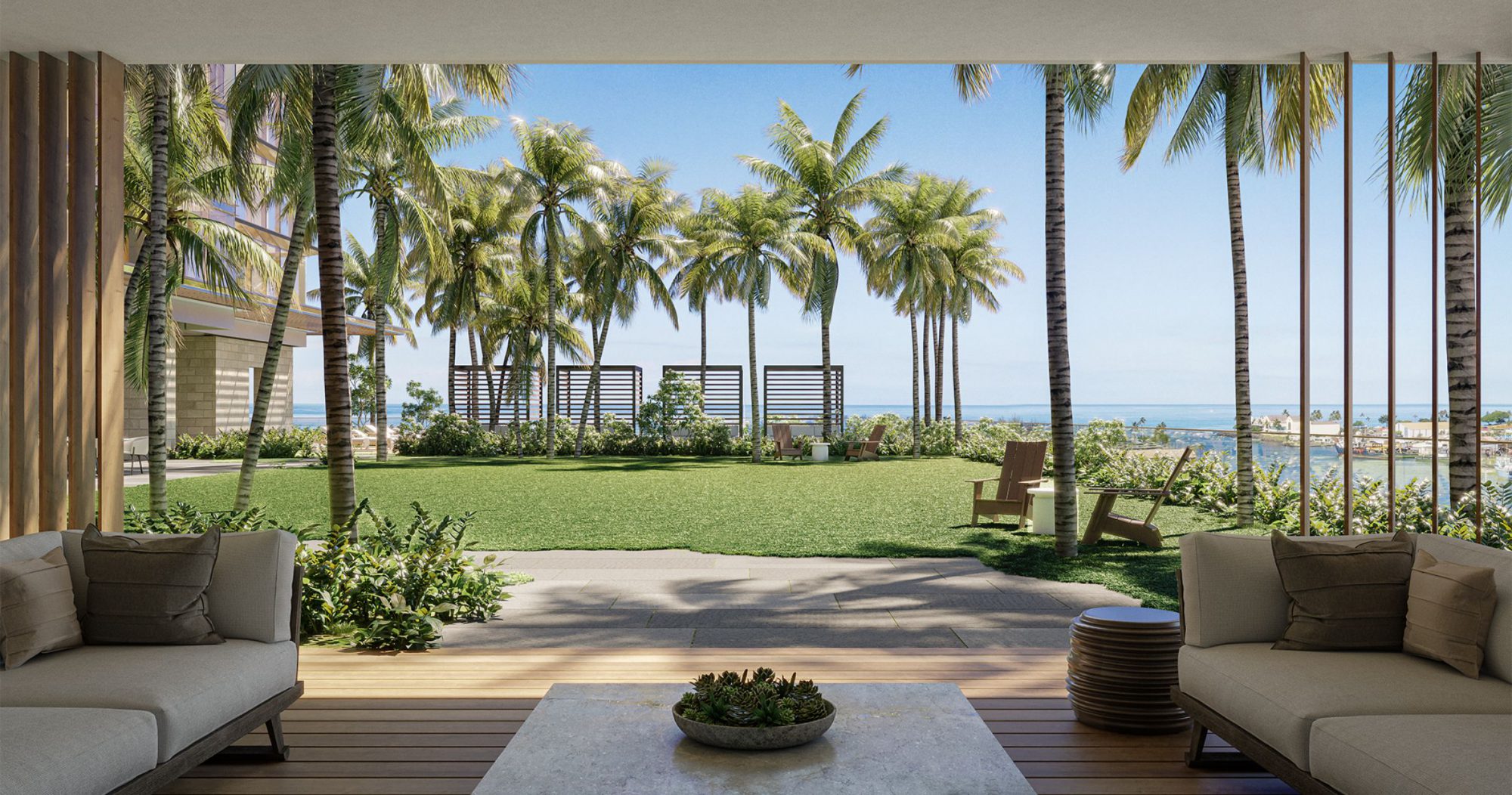 Sunset Lawn From dawn to dusk, encounter the wonder and beauty of island living.
PRIVATE DINING ROOM An extension of your own home, enjoy this exquisite and inviting setting to entertain family and friends.
WINE ROOM After a long day, there's nothing quite like unwinding with good friends.